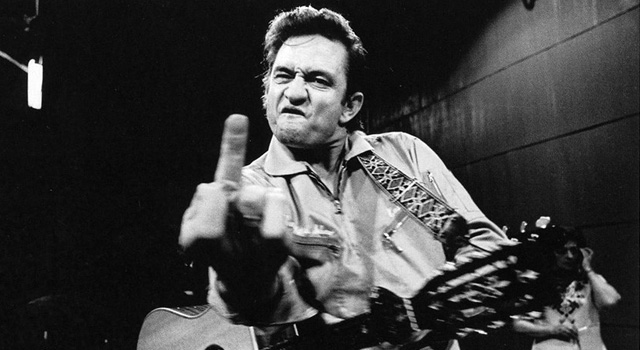 Johnny Cash: primo trailer di "Out Among The Stars"
Arriva un primo trailer per il prossimo album di Johnny Cash – il quarto postumo dopo la sua morte nel 2003 – nel quale si può sentire una porzione di un brano dell'icona Country Americana per eccellenza mai ascoltato prima.
Il trailer, lungo 40 secondi comprende un frammento di "You Used To Love Me A Lot", canzone compresa nella scaletta di "Out Among The Stars", la cui uscita è programmata per il 2014. La caratteristica e profonda voce di Cash rimugina su un amore perduto e, sinceramente, fa venire la pelle d'oca. Il brano è stato originariamente registrato da David Allan Coe nel 1984, piazzandosi al numero 11 della "Hot Country Singles Chart".
Nel video è presente anche una intervista a John Carter Cash, il figlio del cantante, che racconta del ritrovamento dei nastri perduti.
"You Used to Love Me a Lot" non è il solo nuovo materiale di Cash incluso nell'album; "Out Among The Stars" presenta 12 tracce inedite registrate durante gli Anni '80 nelle sessioni in cui la Columbia affiancò il cantante al produttore Billy Sherril. Tuttavia, l'album è stato accantonato dall'etichetta, Johnny Cash e la consorte June Carter occultarono i nastri nel loro archivio personale e il mondo se ne dimenticò, fino al ritrovamento da parte di Cash Jr.
L'uscita di "Out Among The Stars" è prevista per il 25 marzo 2014 via Sony Legacy Recordings.