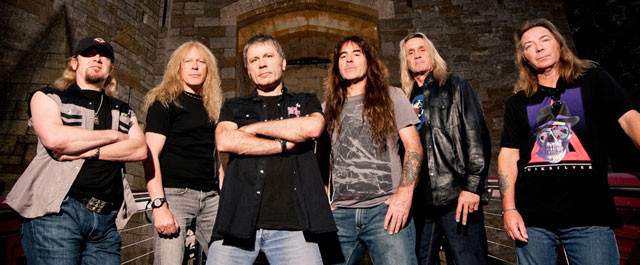 "Empire of the Clouds" è il miglior brano di TBOS secondo il lettori di UnderRadioRock
L'8 settembre abbiamo lanciato un sondaggio riguardante il nuovo album degli Iron Maiden "The Book of Souls" chiedendovi quale fosse il miglior brano in esso contenuto; la vittoria se l'aggiudica "Empire of The Clouds" che ha battuto davvero sul filo di lana e dopo un testa a testa durato parecchi giorni "The Red and The Black".
La suite da 18 minuti ha ottenuto ben 142 preferenze contro le 136 di "The Red and the Black", davvero una manciata di voti! Grande stupore tra noi della redazione, convinti che "Empire of the Cluds" ottenesse un favore subito più ampio ed immediato; altrettanto stupore pensando all'avversaria più accanita, quella "The Red and The Black" che a causa dei suoi "oh oh oh" è stata da molti etichettata (addirittura,ndr) come peggior brano dell'album.
Invece i nostri cari lettori/ascoltatori di UnderRadioRock.com, hanno voluto premiarla con una quantità di preferenze davvero notevoli, cedendo solamente davanti alla maestosità dell'ultima canzone di "The Book of Souls".
Un grazie sentitissimo ai tantissimi che hanno partecipato al nostro sondaggio.
Ecco tutti i Risultati:
Empire of the Clouds – 142 voti
The Red and The Black – 136 voti
The Book of Souls – 64 voti
If Eternity Should Fail – 40 voti
Tears of a Clown – 21 voti
Death or Glory – 18 voti
Speed of Light – 13 voti
The Man of Sorrows – 10 voti
Shadows of the Valley / The River Runs Deep – 8 voti
The Great Unknown – 3 voti